I rarely use DVDs. However, recently I got a request to edit movie from DVD. I thought I had a post long time ago. I tried that; unfortunately, the app I tried is no longer supported by the current OS.
In short time, I found a solution to rip DVD. The app is an open source project: HandBrake. I downloaded the app for Mac. I had to allow any app for temporary from System Preference:Security so that the app could be opened.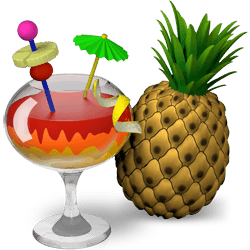 I tried HandBrake and it did the job as my expectation, ripped DVD to m4p movie file. Then I used Quicktime Trim feature to cut pieces we need to finish our work.
Reference